Full Color Sorter – IB Model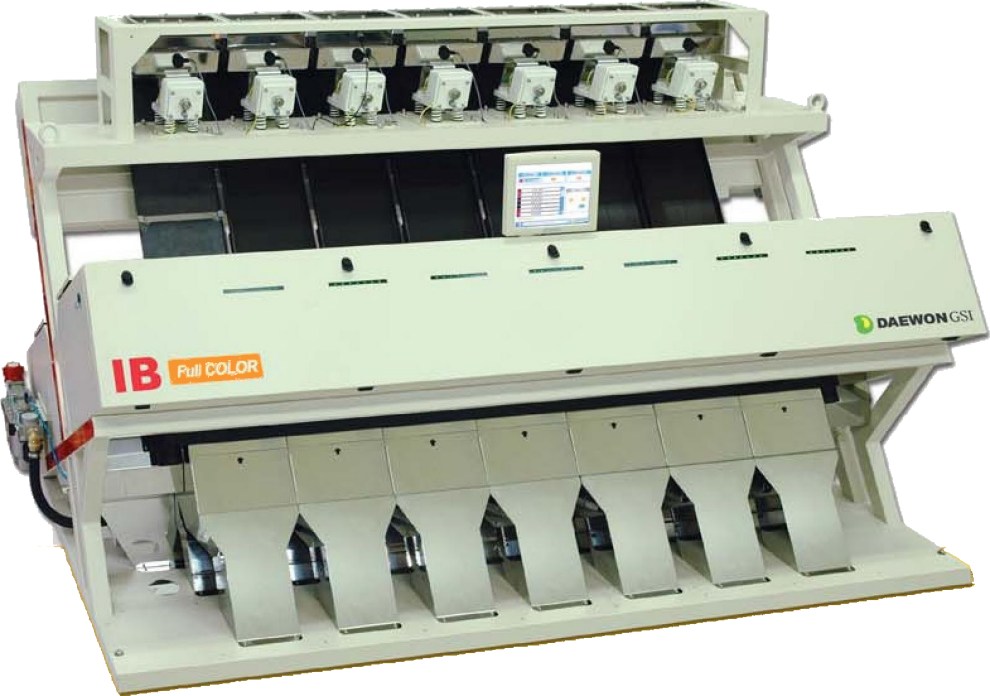 • Full color RGB cameras (4098 pixels) detects small differences in color of your product. RGB camera has a rsolution of 0.07 mm
• Infrared cameras can be equipped to optimize the detection of foreign bodies.
• LED lighting system
• Shape detection by software
• High capacity procces with models from 1 to 7 chutes.
• Equipped wiht fast en accurate ejectors guarantee a perfect rejecton of defects, with minimum air consumption.
• Windows system

Full Color Sorter – SPK Model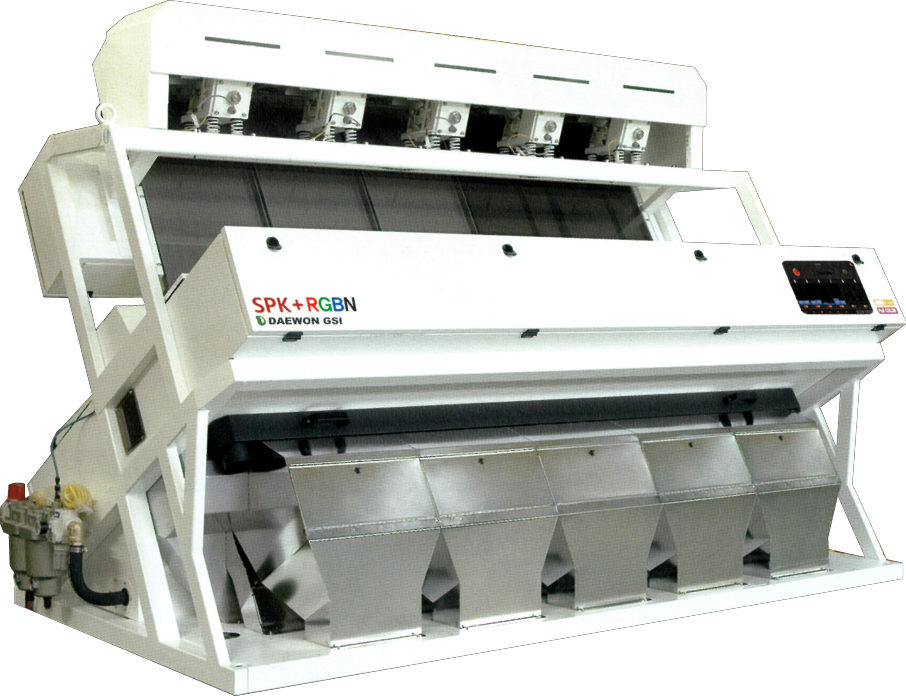 • Full Color Sorter – SPK Model
high capacity can be achieved with wider chutes (40 cm wide)
• The best efficiency in to remove defects and foreing materials by combination of : RGB full color cameras + Infrared cameras + shape detetion.
• Full color RGB cameras with 5096 pixels of resolutions
• LED lighting system
• Android System and remote control by laptop or phone

Seleca's Magnetic Destoner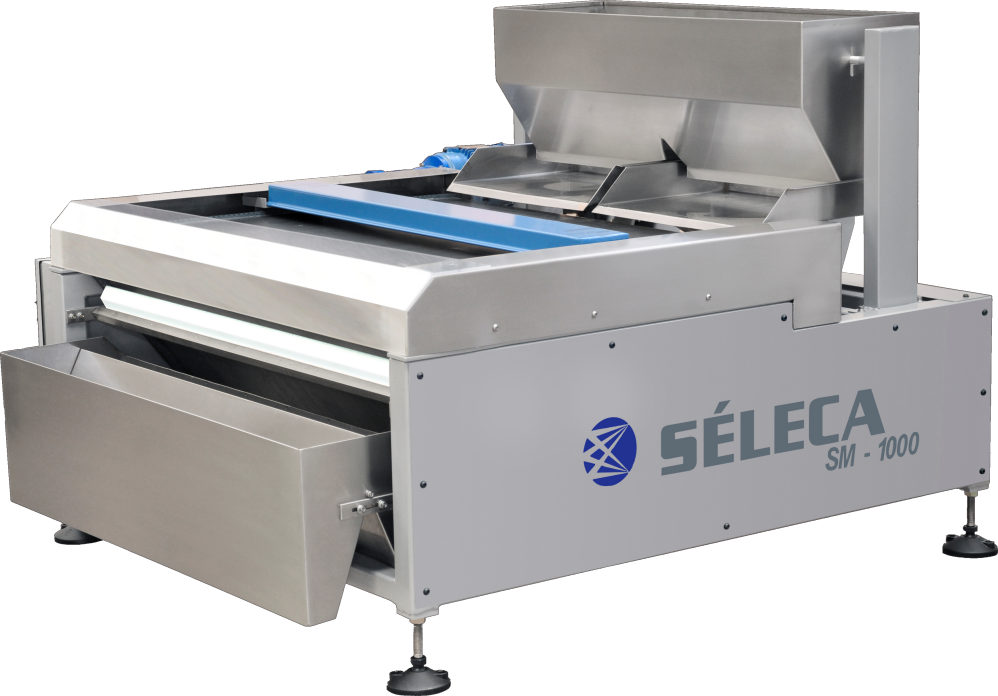 • The most efficient separation of soils and stones in cleaning processes of agro-alimetary products using a magnetic separation method.
• High efficiency in the separation of metals: ferrous, stainless steel, aluminum, bronze.
• High process capacity.
• 0% of good product in the rejection.
• Low energy consumption compared with others mechanical machines.
• Minimum maintenance / installation requirements.

Contact us by phone, LinkedIn or e-mail and we will send more information about our machines.